MIRALUX FIDUCIARIA
Offshore - facilities
Bank, tax and trade conditions
Discussion with regard to every sort of offshore trade
~ legal, tax, society and trade advice ~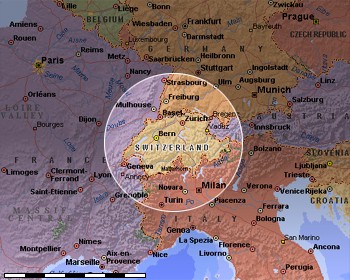 Welcome to our web side!
MIRALUX FIDUCIARIA specializes in confidential and international business and private consulting services. This includes a vast amount of commercial services, diverse bank services, international tax plans and plans for the legal use of foreign bank accounts, absolutely legal acquirements of double nationalities and naturalizations (with particular attention to European naturalizations and repatriation programs), consultation regarding the procurement of permits of stay and residence permits, and assistance in the set-up and organization of Offshore companies. We can offer you our services in the establishment of a Swiss holding company, and register branches of your companies in Switzerland, which implies, in the majority of cases, a residence permit for Switzerland for their founder (shareholder)as well as for their key assistant and family members. We can also suggest insurance policies for investments with a capital guarantee of 100%.
We can register your offshore company in Switzerland and in other countries around the world and we open bank accounts in countries where bank confidentiality is guaranteed. We supply all the consulting services as well as logistical and banking support. We also provide advice regarding server domiciliation for your internet sites and we offer you the possibility of managing them with the help of offshore companies, using their bank accounts, which are connected to the internet banking system.
Due to our privileges location between the Swiss and Italian borders, we are in a position to realize projects involving the international cooperation of private and public institutions and agencies.
We assist in enabling the participation in the bidding for the allocation of public contracts in the Canton of Ticino and cooperate with the Copernicus program, which allows for foreign companies to take part in plans for the development of Ticino with the participation of the governing bodies of the Canton and the Helvetia, which provide financing privileges and tax exemptions for foreign companies.
We can provide assistance in the placement of your business in Switzerland and in particular in the Canton Ticino and in Campione d'Italia.
We sell shelf companies and business activities, hotel and industrial enterprises already existing and active in several fields.
Our fiduciary company is registered in the Swiss Trading Register under federal № CH-514.4.028.712.3.
The authorized purposes of our company are administration, management, conducting book keeping and consulting enterprises and businessmen.
High qualification, wide professional experience and the competence of our experts allow for personalized services in accordance with your needs. The director of MIRALUX FIDUCIARIA has a degree in economics and commerce and is licensed by the Canton of Ticino to conduct audiotor activity and realtor services in the sector of real estate. Having addressed us, you will have high-quality service and, since you will have no need to perform administrative and other functions, you can devote more time to your primary activity.
Accounting
• Development of the accounting plan (both general and analytical)
• Preparation of the budget
• Development of the business plan
• Book keeping
• Control of the budget and analysis of results
• Intermediate financial report by inquiry of the client
• Annual report
• Calculation of salaries
Administrative Managerial control
• Administrative servicing of the companies
• Management of the personnel
• Preparation of contracts
• Stipilation of insurance policies
• Domiciliation of the companies in Switzerland and abroad
• Assessment of the activity of the enterprises
• Consultation on financial questions, credit and funding
Operations Concerning Real Estate
• Management and administration of real estate properties
• Mortgages
• Examinations of real estate properties
• Realtor services
• Reconstruction and optimization of real estate properties
• Land Grants
• Sale and purchase
• Rent and Leases
Taxes
• Tax declarations and the control over decisions of tax bodies
• Drawing up of reports under the VAT
• General consulting
• Complaints, petitions on the appeal
• International tax planning
• Consultations on establishment, re-registrations and sale and purchase of the companies
• Creation of legal, tax and financial structures
Insurance
• Insurance policies
• Life insurance and risk policies
• Private and corporate insurance rights
• Management of an insurance portfolio
• Stipulation of insurance contracts
IT Consulting
• Organization of company information systems and structure
• Advice regarding equiment and programs that correspond to your needs
• Advice regarding server domains under offshore jurisdiction
• Financing, rent and procurement of computer equipment
• Configuration of programs and hardware
Collection of debts and credits
• Verification of debtor
• Fiscal consultation
Our international correspondent network guarantees you an effective and personalized service for low prices.
Servicing the companies by providing auditing, domiciliation, and secretarial services, management of finances, and the resolution of financial matters results in a commercial synergy.
Execution of credits
Switzerland:
Miralux Fiduciaria Sagl
Via alla Roggia 32
6962 Lugano-Viganello



Tel. +41(0)91.971 78 44
Tel. +41(0)91.971 78 45
Fax +41(0)91.971 78 46






Mobiltelefon +41(0)78.674 95 94
Mobiltelefon +41(0)79.690 35 25


Web Site: